What we do
CONTEXT empowers the technology industry's vendors, channel partners and customers to optimise operations and accelerate tomorrow's revenues with market intelligence, business analytics and opportunity analysis.
Who we serve
CONTEXT are always willing to help us get the most out of their invaluable data, which leads to true competitive advantage.
Brother
The biggest advantage for Cisco is the ability to optimise the use of really important data to make correct and timely decisions. Data is data, the question is how to access and present it easily and efficiently. To achieve that, we needed analytics tools and a willing partner to make that happen, we found that in CONTEXT.
Cisco
CONTEXT Analytics are our primary source of reliable and accurate channel sales and pricing information at
D-LINK in Europe. We use it to anticipate and respond to changing channel preferences to maximize opportunities and sales. It helps to redefine the nature of forecasting.
D-Link
CONTEXT analytics help us stay on top of fast changing market dynamics in the PC business by providing relevant market data with great online tools to quickly derive actionable insights. It is an incredibly valuable resource for competitive and market intelligence.
Dell
The CONTEXT Analytics platform and the collaboration with the CONTEXT team are essential to help us provide the best value to our customers and channel partners at all times in an extremely dynamic EMEA market.
Dell
CONTEXT'S PriceWatch services and analytics are one of our most important data sources when it comes to competitive tracking and price comparisons of complex storage solutions.
HPE
CONTEXT provides us with unique insights into the market, and enables us to track the latest distribution trends.
Microsoft
NETGEAR has subscribed to CONTEXT Analytics for the last ten years to track sales and pricing in our market sectors. Both services are invaluable to our business, as we use the information on a daily basis to understand our competitive position and drive decision-making.
Netgear
CONTEXT Analytics have helped OKI to better leverage our strengths and mitigate our weaknesses in the channel. Critical decisions are driven by the adequate information, thanks to CONTEXT
OKI Europe
We have enjoyed CONTEXT's services for many years now. All major aspects of business analysis are covered, the level of granularity matches perfectly our needs and the data accuracy is improving constantly. We also enjoy a very friendly and productive business relationship with the whole CONTEXT team, which explains why we have been in a partnership for so long.
Zyxel
The data supplied by CONTEXT has been critical in the design of current and future coverage and marketing plans, at both a country and channel level. Quickly understanding opportunity vs ability to invest and therefore aligning investment with confidence has been a big contributor to the significant activity growth seen over many sectors.
Xerox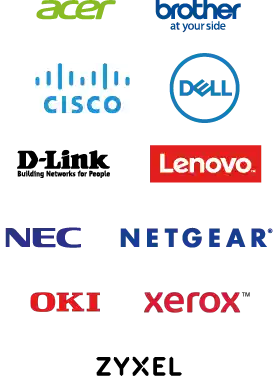 CONTEXT Analyzer is a very useful tool for analysing the IT market and the distribution channel. We use it to track our market share and it gives us a better understanding of the market and enables us to react quickly to changing trends.
AB PL
CONTEXT is highly cooperative, always processing our inquiries promptly and competently. CONTEXT data enables us to better position ourselves in the market.
ALSO
CONTEXT helps us understand our market penetration in all product categories we are present in today. Their market analysis tool allows us to clearly see our share of our vendors' business in the UK and our share by product sales. This enables us to focus our efforts to either maintain, grow or develop our business in areas of importance.
Exertis
We strongly recommend CONTEXT tools for anyone who wants to develop intelligence about the IT channel.
Ingram Micro
When first approached, we were initially hesitant to share sensitive data with an external service provider. However, looking back after two years, we can confirm that this was a very good strategic decision. Since, we have implemented CONTEXT data services into our operational processes and make decisions not only based on gut feeling, but also on Distribution Panel data facts.
Siewert & Kau
CONTEXT's rich set of tools provide a timely, convenient and reliable view on the IT channel. Information from CONTEXT gives us a valuable perspective on developments across a wide range of technology categories, geographies and customer types in support of TD SYNNEX's end-to-end portfolio of solutions and services.
TD SYNNEX
A sale to distribution is no sale at all. CONTEXT's panel of distributors in the UK and Europe gives any user the most accurate trend analysis of sales out through distribution. CONTEXT can give early warnings of both success and failure to all who use this information. There is no more accurate analysis of channel sales in EMEA.
Westcoast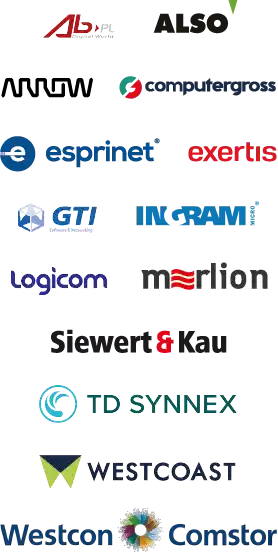 CONTEXT data allows us to assess our market performance and market share by vendor and sector. In doing so, it allows us to monitor the wider market, measure new opportunities and provide more confidence in the decisions we make. The team are reliable and always make themselves available for additional support and information whenever we call upon them. Thank you CONTEXT!
Softcat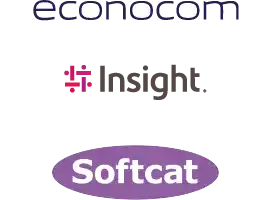 CONTEXT analytics have helped us drive our channel strategy, revamp our programmes and tweak our investment to get ahead of the curve. The ROI has been fantastic and we are very pleased to partner with CONTEXT for taking critical decisions that affect our business.
Euronics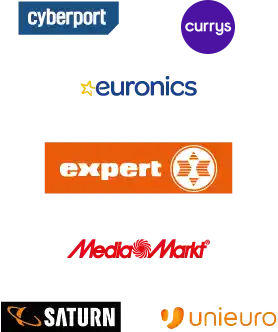 Global reach
We are an international business, headquartered in the UK, with a dedicated team of country managers in the Americas, Asia Pacific, Africa, the Middle East and across Europe.