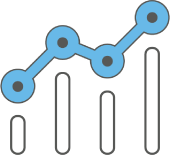 Accelerate growth opportunities
Target the market with consumer, business and premium SKU's, exploit emerging categories and identify new customers and channels to market.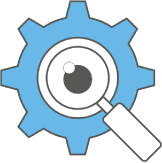 Gain full market visibility
Understand the total technology market, with insights at every stage of the value chain - from shipping to sales to the end customer.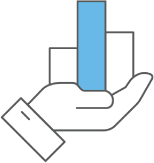 Optimise channel relationships
Accelerate cashflow and work effectively with your vendor partners by streamlining your channel data management processes.
New devices, new routes to market, new partners and new competitors ...
Find fresh thinking as the pace of change in consumer technology continues to gather pace.
CONTEXT delivers retail insights and complete market data on the technologies consumers are buying in store and online, enabling partners to pick, price and promote the right product at the right time
In a world moving ever faster, join CONTEXT retail experts and journey with us in new retail thinking, sharing innovative approaches to retail business practices and gaining the competitive information needed to win.
What panellists receive
Management reports
Benchmark your performance against CONTEXT's retail panel by unit sales and revenues.
Retail analytics support
Pursue industry best practice with KPIs, benchmarks and trends from our dedicated panel.
Vendor shipments
Access quarterly shipment figures for important industry sectors.
Country dashboard
Get a monthly top-level snapshot of distribution by industry sector, product category and vendor.
Total market sell-out
Quantify the total end-market.
New technology trends
Keep on top of the latest trends with early insight into emerging technologies.
Research Updates
Receive regular analyst updates on key market segments.
IT Channel Briefing
Join us as CONTEXT senior analysts assess the quarter's main performance drivers.
Enquiry service
Get enquiry responses with minimal delays from our dedicated Customer Assurance team.

Get in Touch
Get in touch with one of our local country managers to find out more about joining the CONTEXT retail panel.