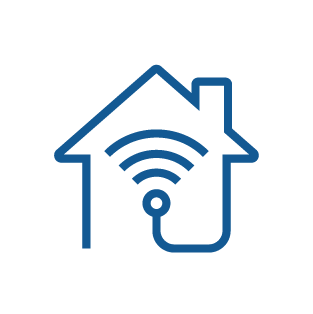 Smart home is the most significant consumer-driven technology opportunity of the IoT revolution. Whilst automated homes have been around for decades, it is only the emergence of plug-and-play products, linked to smartphones and voice control, that has made it a mass-market technology rather than an exclusive preserve of the well-off.
In 2017, smart home sales increased by 281%, making it the fastest-growing category in the CONTEXT distribution panel. Sell-out to end customers followed a similar pattern, largely driven by the launch of Google Home and the popularity of the Amazon Echo.
CONTEXT tracks the development of the category through its sales panel and annual consumer-attitude surveys.
CONTEXT has also participated in the creation of the European Smart Association bringing together SH&BA (UK), FFD (France) and SHD (Germany).
Smart security

Smart lighting

Smart household

Smart energy

SH devices

SH Automation

Other connected home
Services & Solutions
Market Intelligence

Track units, sales, revenues and pricing at all stages of the supply chain
Opportunity Analysis

Maximise strategic opportunities with early insight into emerging technologies and new routes-to-market
---
CONTEXT Smart Home Survey
Building on the success of the previous Smart Home surveys and drawing on input from the Smart Home Research Group, CONTEXT has published a fourth survey which incorporates new questions to help you understand what is motivating consumers to purchase (or not to purchase) smart-home products.
The primary target audiences for this study are strategists, marketers and business managers working for manufacturers and distributors, as well as investors in firms and retailers serving the smart-home market.
Assess
Awareness of Smart Home
Intention to purchase
Motivation to purchase
Barriers to purchase
Channels to market
Country-level split
France
UK
Germany
Italy
Spain
Sweden
Netherlands
smart_home_latest_blog_box