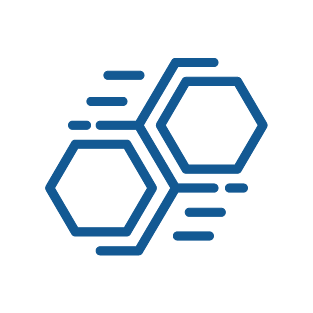 Enterprise infrastructure is is becoming ever-more integrated. Where multiple specialists once had to manage the lengthy, complex and uncertain process of integrating server, storage and networking components, converged solutions deliver pre-configured hardware bundles, all set to plug-and-play with a fully validated software stack. Such turnkey solutions are particularly appealing to medium-sized companies with complex requirements and limited resources. Whilst upfront capital expenditure is not necessarily lower, the reduced time-to-value and the optimisation which come from dealing with a single supplier give converged solutions a definite edge.
Meanwhile, hyperconverged technology is the fastest-growing method for deploying IT in the data centre: it offers fully software-defined distributed computing, near limitless horizontal scaling capacity, and the ability to slice and dice available resources into as many hardware-agnostic virtual machines as needed – all while running on low-cost x86 hardware.
Businesses want to leave the details of infrastructure to specialist providers so they can focus their own IT efforts where it matters most – on their customer offering. The shifting make-up of the vendor community reflects this: the major hardware players are vying with each other to become comprehensive enterprise suppliers through acquisitions and partnerships with software providers.
This is not to downplay the important role that hardware will continue to play. The growth in public and hybrid cloud 'as-a-service' offerings represents a significant investment by suppliers and it will need to keep pace with the demands of the data economy. Moreover, as SMBs and large companies seek to optimise legacy infrastructure investments and balance questions of security, performance and cost-efficiency, the emerging hybrid IT leaves open a route to market for more specialised, higher-margin infrastructure components.
You can take stock of your position in the full infrastructure stack with CONTEXT's comprehensive coverage of infrastructure software and hardware.
infrastructure_sub_category
Compute - Servers

Storage

Networking

Converged / Hyperconverged

Software

Uninterruptible Power Supplies (UPS)
Services & Solutions
Market Intelligence

Track units, sales, revenues and pricing at all stages of the supply chain
Business Analytics

Set targets, take action and measure results with KPIs covering all the drivers of your marketing mix
infrastructure_latest_blog_box