channelwatch_report_2017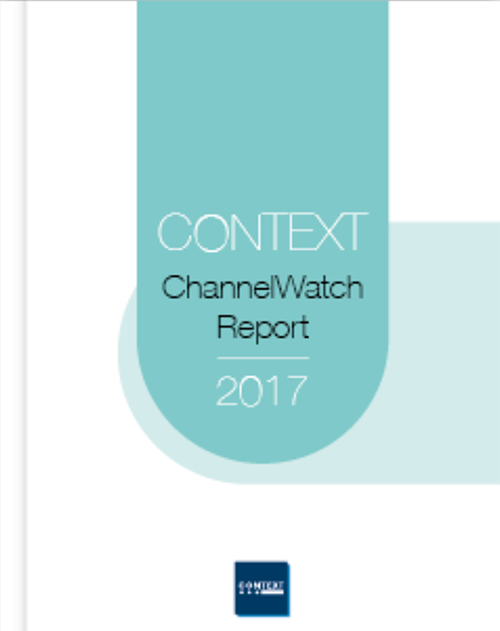 ChannelWatch Report 2017
CONTEXT ChannelWatch is an online reseller survey providing detailed insight into the behaviour, opinions and attitudes of a representative sample of resellers operating in the following countries: United Kingdom, France, Germany, Spain, Italy, Portugal, Netherlands, Denmark, Sweden, Poland, Czech Republic, Slovakia, Estonia, Latvia, Lithuania, Russia, Turkey, Australia, New Zealand, and Brazil.
Survey highlights:
Sample of over 7,500 resellers
20 countries – including 4 new non-European countries
58% of respondents are CEOs or owners
New assessment of cloud services and opportunities
Specific feedback on channel-marketing effectiveness
The ChannelWatch 2017 report is essential reading for IT suppliers and distributors wishing to consolidate, optimise and improve their indirect-selling strategy. The analysis compares information across markets and technologies, and will, therefore, be of interest to senior executives responsible for executing channel strategies and managing company performance.
Granularity:
Pages:
Table of contents
1. General overview
2.1. IT Industry continues to mature and transform
2.2. Channel landscape
2.3. Cloud services and growth categories
2.4. Channel-marketing programme effectiveness
2. Executive summary
3.1. Consolidation
3.2. Business environment
3.2.1. Financing
3.2.2. Reseller performance and expectations
3.2.3. Distributors
3.2.4. Evolution of etailers
3.3. 2017 Summary of reseller perceptions
3.3.1. Outlook
3. Channel Landscape
4.1. Top growth categories
4.2. Top cloud service categories
4.3. Resellers not selling cloud
4.4. The kind of cloud services a reseller prefers to sell
4. Cloud services
5.1. Four ways to optimise channel-marketing effectiveness
5. Effectiveness of Vendor's Channel-Marketing programmes
6.1. Sample size by country
6.2. Respondents and company profile
6.3. Reseller types
6. Methodology
2.1. IT Industry continues to mature and transform
2.2. Channel landscape
2.3. Cloud services and growth categories
2.4. Channel-marketing programme effectiveness
7. More information
3.1. Consolidation
3.2. Business environment
3.2.1. Financing
3.2.2. Reseller performance and expectations
3.2.3. Distributors
3.2.4. Evolution of etailers
3.3. 2017 Summary of reseller perceptions
3.3.1. Outlook
---
Report details
CONTEXT World LTD
ChannelWatch Team
Created On 10 OCT 2017
Modified 27 OCT 2017
Companies:
Covered Regions:
Segments:
ChannelWatch, Distribution, Reseller, Channel, International Markets, IT
Tags:
ChannelWatch
Distribution
Reseller
Channel
International Markets
IT
Report Type:
Format:
Document size:
Report Code: